Active Reading Strategies
Active reading is a strategy in which you engage with or "talk" to your text - whether it's a textbook, journal article, or any other reading assignment. Talking to the text while you read, rather than just highlighting and underlining words, can help you to better understand, remember, and use what you've read.
Instructions: 
1. Watch the video below for a brief overview of Active Reading Strategies.
2. Continue below the video to see examples of active reading and annotating in action.
3. Download the worksheet to help you practice reading actively.
Examples
Here are some examples of what your text might look like when you're reading actively: 
Example #1 of annotated text. From Meg Keeley. (Source: https://crawfordphd.wikispaces.com/Effective+note-taking#Annotating%20text)
Example #2 of Close Reading of James Joyce's short story "Eveline":
(from: http://www.lirvin.net/WGuides/closereading.html)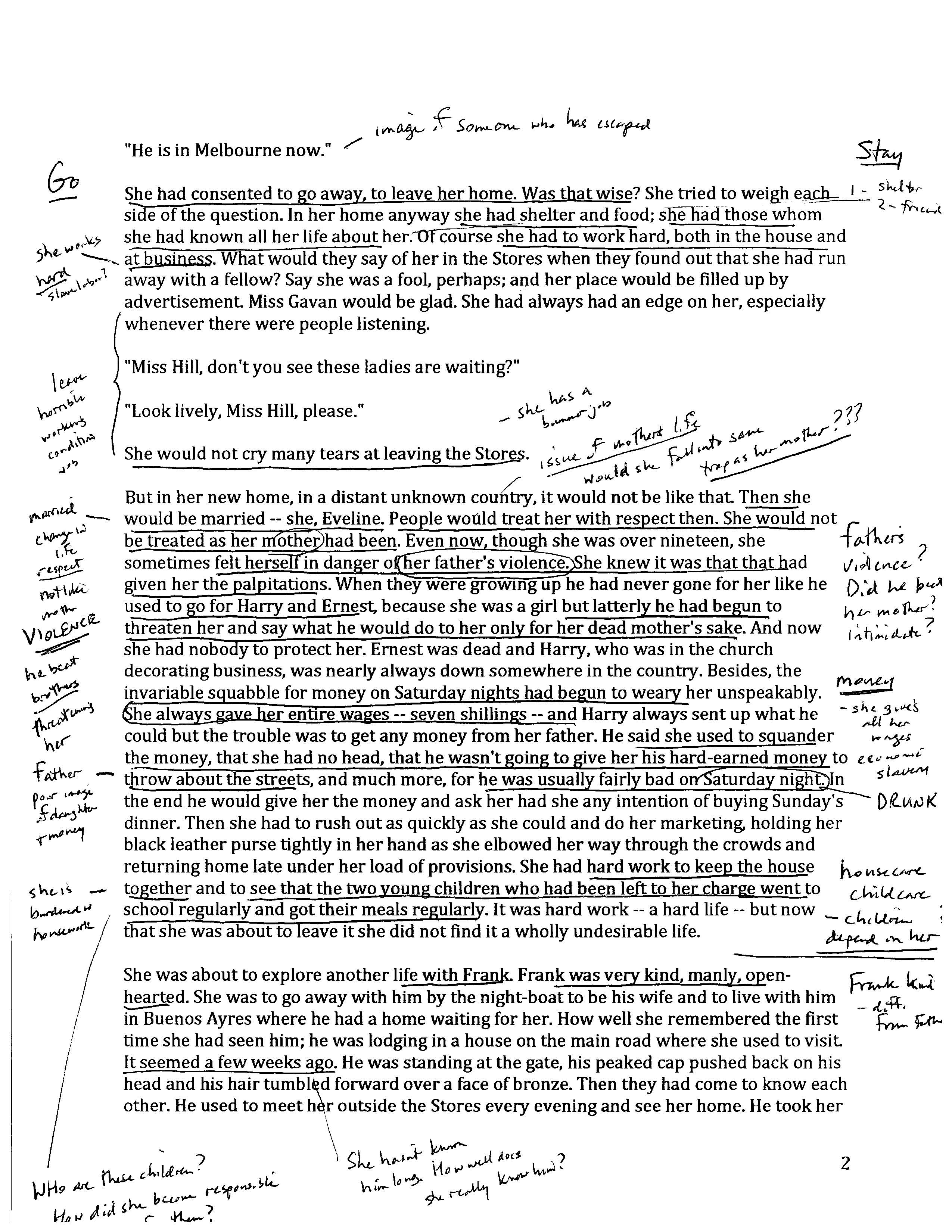 Practice
For practice actively reading, download this Active Reading worksheet.